Navigation Menu
Follow us:
Gay Hawaii Wedding, These 2 women enjoyed their Maui wedding. What nice people! Their casual white attire is perfect for a warm secluded beach at sunset. Photo credit Kevin Rebelo. http://www.gayhawaiiweddin...

Read More...

Posted By Gay Hawaii Wedding

Gay Hawaii Wedding at Maui, Hawaii.

Gay Hawaii Wedding, sweet romantic men after their wedding at Poolenalena Beach. Such great sunsets here. Maui, voted best island word-wide by Expedia 2016.www.gayhawaiiwedding.com

Posted By Gay Hawaii Wedding
Our Latest Tweets
Gay Hawaii Wedding. These 2 women standing in a flower circle during their Maui beach ceremony. Such a nice day.

https://t.co/WdnIMTFBvi

Gay Hawaii Wedding, 2 women from Asia getting married on Maui. This pic is after the wedding in the woods behind th…

https://t.co/A9nCThwMkr

Gay Hawaii Wedding, these 2 men displaying their cool wedding rings after their ceremony. AND they kissed. : ) c…

https://t.co/ggtBRM8TSb
---
---
We are Featured in Los Angeles Times


~

in TRAVEL WEEKLY

Ocean View Condo Owned by GayHawaiiWedding
Click on image below to view availability and to book

---
A Short Video About Us:

---

GayHawaiiWedding co-owner, Frank Rebelo-Miholer, recently met with openly gay Congressman Barney Frank on his 2012 trip to Maui. Also in photo is U.S. Senator from Hawaii, Mazie Hirono.

---
In the News:
We are Featured in Frontiers Magazine. Please read!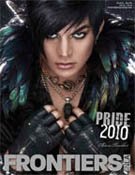 ---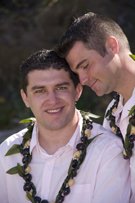 ---
Gay Hawaii Packages
---
Maui Wedding Locations
---
Gay Ceremonies
---
Rave Reviews!
Dear Frank & Kevin, This card is long overdue. We are back in Maui for the first time since our wonderful wedding on August 9, 2008. We were so appreciative of all your efforts to make the day so memorable for us, our family, and friends. Our relationship continues to thrive and we are expecting the birth of our daughter in April. Thanks again!
Rob Tyler and Kirk Marcolina
,